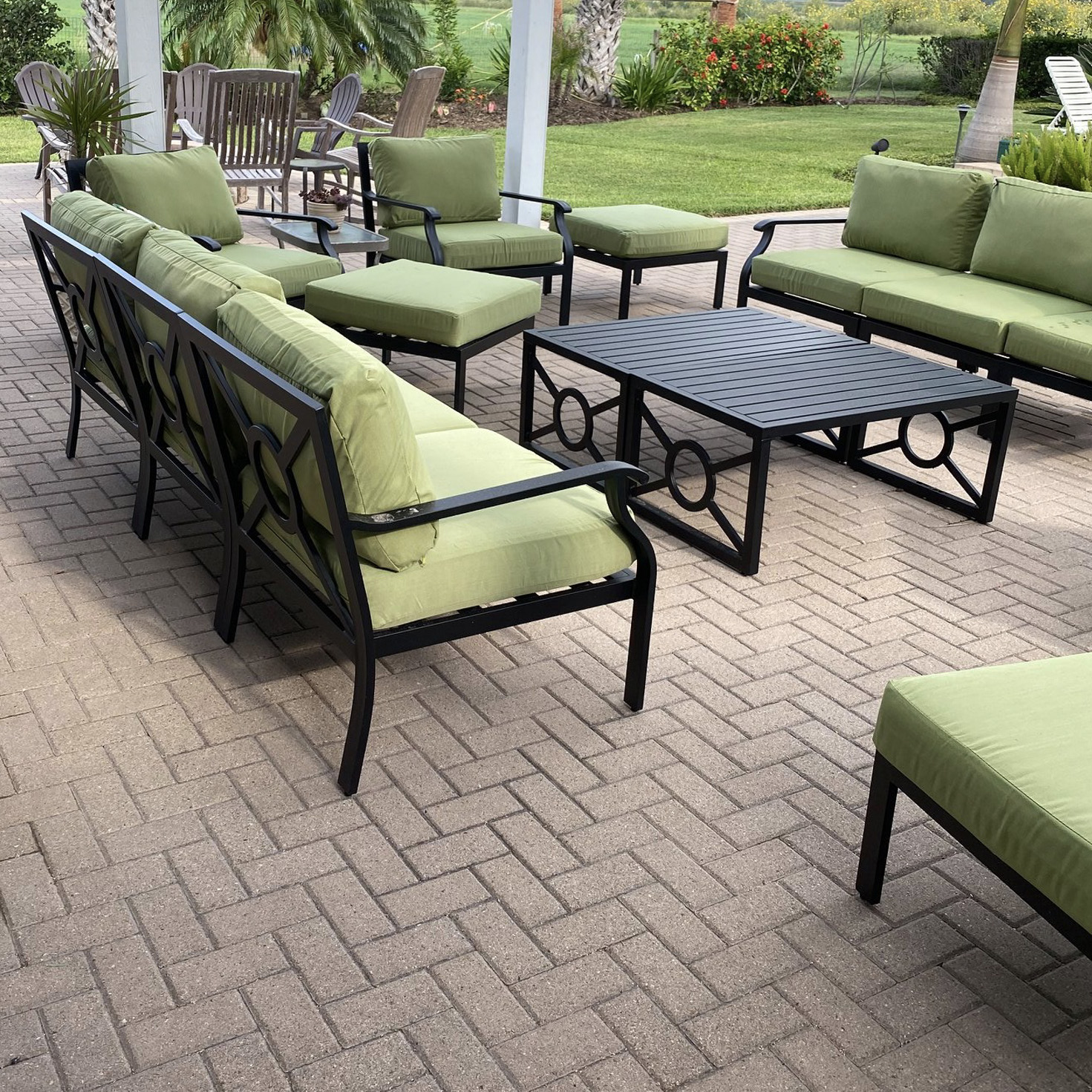 If your project has special difficulties, rely on our experience for creative solutions.
Our management is ICPI certified and we've maintained an A+ rating with the Better Business Bureau for 37 years and counting.
Tropical Patios is an award-winning associate member of the Rio Grande Valley Association of General Contractors.
Our projects have ranged from porte-cocheres in New Mexico to clay paver driveways in the subdivision streets on South Padre Island. When you call Tropical Patios, we will meet with you to discuss the scope of your project. We will then design a custom plan and provide an estimate for your outdoor project.
We work throughout the Rio Grande Valley and beyond. Many of our craftsmen and supervisors have worked with us for 17 years, with some as much as 26 years and counting. The quality of our work and your satisfaction is very important to us. We back this with a two-year warranty that includes free repairs.
General Installation Process
Concrete brick pavers are specifically manufactured for use on the ground. They are available in a wide range of colors and shapes from manufacturers in Texas. Installation begins with a compacted sand base. After the sand is leveled, the brick pavers are placed in your selected pattern. Then, our craftsmen cut and trim the patio, giving careful attention to detail. A hidden concrete edge restraint holds the patio together. Finally, sand is vibrated between the bricks with a plate compactor, locking the pavers together.
Advantages of Brick Pavers 
Any outdoor area can be enhanced with the color, pattern, and texture of brick pavers.
A brick patio makes an excellent pool deck because of its non-slip surface.
Properly installed pavers will not shift or sink under heavy traffic making them ideal for driveways.
Individual pavers are easily removed and replaced to access underground utilities and plumbing.
Brick pavers are installed on a flexible base, therefore they won't crack as the ground shifts during a drought or flood.
Brick pavers are ecologically sound. They allow water and air to penetrate the ground. They are also reusable, therefore avoiding waste.